Tis the season to be merry! You are invited to attend the Annual Hong Kong - Canada Business Association Calgary Section Christmas Reception on December 12, 2019 (Thursday) 5:00 pm at the Calgary Petroleum Club (Viking Room). We hope you can join us as we celebrate the start of the holiday season and share a good time with fellow HKCBA members and guests.
Please feel free to bring a friend or co-worker. Space is limited so register early!
This event is $10 for members and $25 for non-members. Ticket includes complimentary appetizers, one drink and a chance to win the evening's door prize!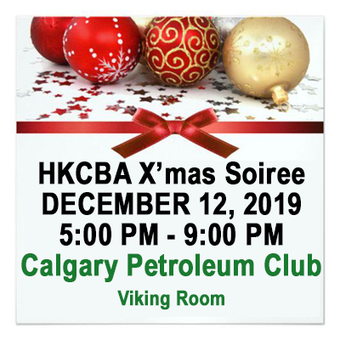 319 5 Ave SW, Calgary, AB T2P 0L5